Amritsar to Agra Bus Hire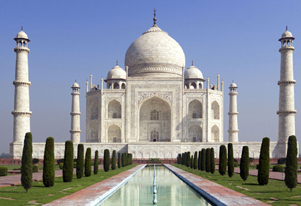 Sachdeva Travels has had its presence in chauffeur-driven car rental sector for more than 12 years. We continuously strive to ensure that we provide reliable, quality and timely Car Rentals services. We have wide range of car options right from sedans to hatchbacks and MUVs to SUVs. You can book any type of car for your Amritsar to Agra taxi service depending on your requirement. You can easily book Amritsar to Agra Car Rentalss at Sachdeva Travels 24/7 without any hassle with our easy-to-use booking interface.
Book our Amritsar to Agra Car Rentals service and rest assured you will get quality & reliable services for your Tempo Travellers from Amritsar to Agra.
Distance: 690KM
Travel time by car: 12 Hours
With our wide range of services, you can now book your Amritsar to Agra taxi in the easiest way with few simple clicks. Avail Amritsar to Agra Tempo Traveller hire services at Sachdeva Travels and enjoy a great trip with family and friends.
Make the best use of the services offered by Sachdeva Travels at the best rates & experience the relaxing and trouble free journey by hiring Amritsar Agra taxi at Sachdeva Travels. With over a decade of experience in car rental services, Sachdeva Travels is the best Car Rentals service provider in the industry, if you are planning to book a taxi.
Amritsar to Agra Distance and Time
The distance from Amritsar to Agra can be covered in optimal time with the help of taxi service. We will ensure that your journey is comfortable and you may halt at your convenience anytime, anywhere for a short break during the journey on road.
We also launch few offers during certain seasons and holidays. We try to provide you excellent deals from time to time to help you travel in the cheapest possible fares.
With our user-friendly website, you can book taxi online in a few simple steps and avail hassle free car rental service. Travel from Amritsar to Agra with Sachdeva Travels and have a pleasant journey.
Amritsar to Agra Car Rental Options
At Sachdeva Travels Car Rentals, you will get many options of car types to choose for hiring a taxi from Amritsar to Agra. Some of the popular car models include Indica, Etios, Innova and many other luxury cars.
The table below highlights the various car model options available which you can choose for Amritsar to Agra Car Rentals booking.
Send Query to Book Amritsar to Agra Bus Hire